If you need a signed concurrent enrollment form or a transcript this Summer, you can pick them up in the High School office. I will leave forms for OSUIT and CMN. If you need a form for a different college, please email me and I will send you one.
Students can begin taking concurrent classes the Summer after their Sophomore year. There are certain requirements that must be met so I have attached a couple of documents that will hopefully answer your questions. If you still have questions, please don't hesitate to contact me.
https://s3.amazonaws.com/scschoolfiles/1765/concurrent_enrollment_at_a_glance.pdf
https://s3.amazonaws.com/scschoolfiles/1765/parent_guide_for_concurrent_enrollment.pdf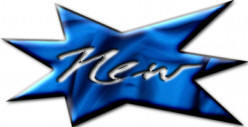 Haskell Indian Nations University is now offering Native American students the opportunity to take concurrent classes. All course fees are covered. Please let me know if you are interested or have questions.
OSUIT is offering several interim and 2nd semester classes.
https://s3.amazonaws.com/scschoolfiles/1765/osuit_summer_2021_classes.pdf