If you are just beginning your scholarship search, these websites provide information about different types of scholarships you might qualify for. Check them often as new scholarships are added as they become available.
You may also want to create an account so you can find scholarships specifically for you.
https://www.okcollegestart.org/
https://okcareerguide.kuder.com/landing-page
---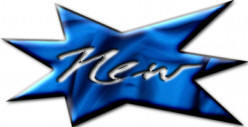 Martin Luther King Scholarship
Due back to Mrs. Walker by April 26th
https://s3.amazonaws.com/scschoolfiles/1765/mlk_scholarship.pdf
---
Green Country Technology Center Scholarships
If you are a Green Country senior, please check with their counselor about these scholarships they offer.
Ida Marie Koerner Scholarship
One Year-One Career Scholarship
Senior Scholarship
CNC Operator Scholarship
---
---